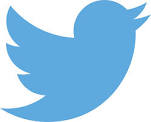 @SeattleShrink on Twitter
I have to admit enjoying my @SeattleShrink Twitter feed, which is located in the right sidebar on every page here . The feed is a mixture of professional interests – sexuality, relationships, mental health, (psychotherapy and psychiatry) medical health and wellness, and an array of related tweets.
Fear not, the occasional tweet on social justice, or lifestyle won't turn it into a Twitter clone of Salon.com, Huffington Post or Slate.com
I read those who seek creative eroticism, and pass along what I think are the most usable (and sometimes entertaining) bits. Occasionally I'll throw in a tweet about Seattle, the latest in relationship therapy, mental health research, gay life & politics, polyamory & monogamy, or humor. I like that a feed can reflect so many things.
So I'd love it if you followed @SeattleShrink, and hope you find it fun and interesting!